Rainbow R PRO Series一R3.9T PRO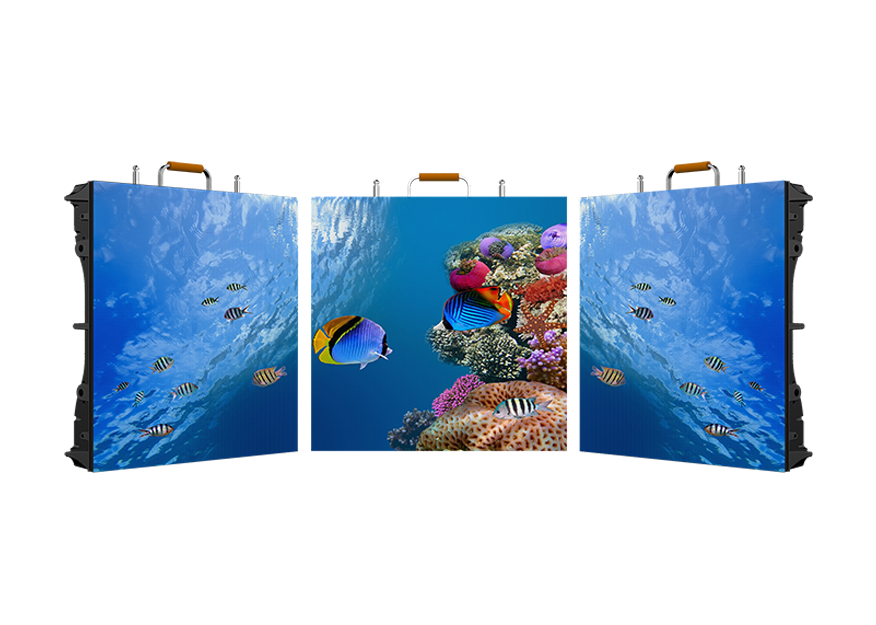 Backup Design, No Blank Screen
Power supply is of current-sharing ability which can improve reliability

Magnesium Alloy Cabinet,Body mechanics designed,Easy to operate.
Modular design guarantees steady operation.

Shape-free suits your creativity
Irregular shape design, bring you a brand new visual impression. Very practical to fit vary application scene.

Low Brightness & High Gray Grade
Perfect gray-scale at low brightness ; Colorful layering and saturation ; Delicate display and vivid image present you a real world ; Free from eye strain with long-time watching.

Front And Rear Maintenance
Freely chose front or rear access , make it more flexible and quicker.

The products of R3.9T Pro and R4.8T Pro are born for outdoor rental screen
IP65/IP54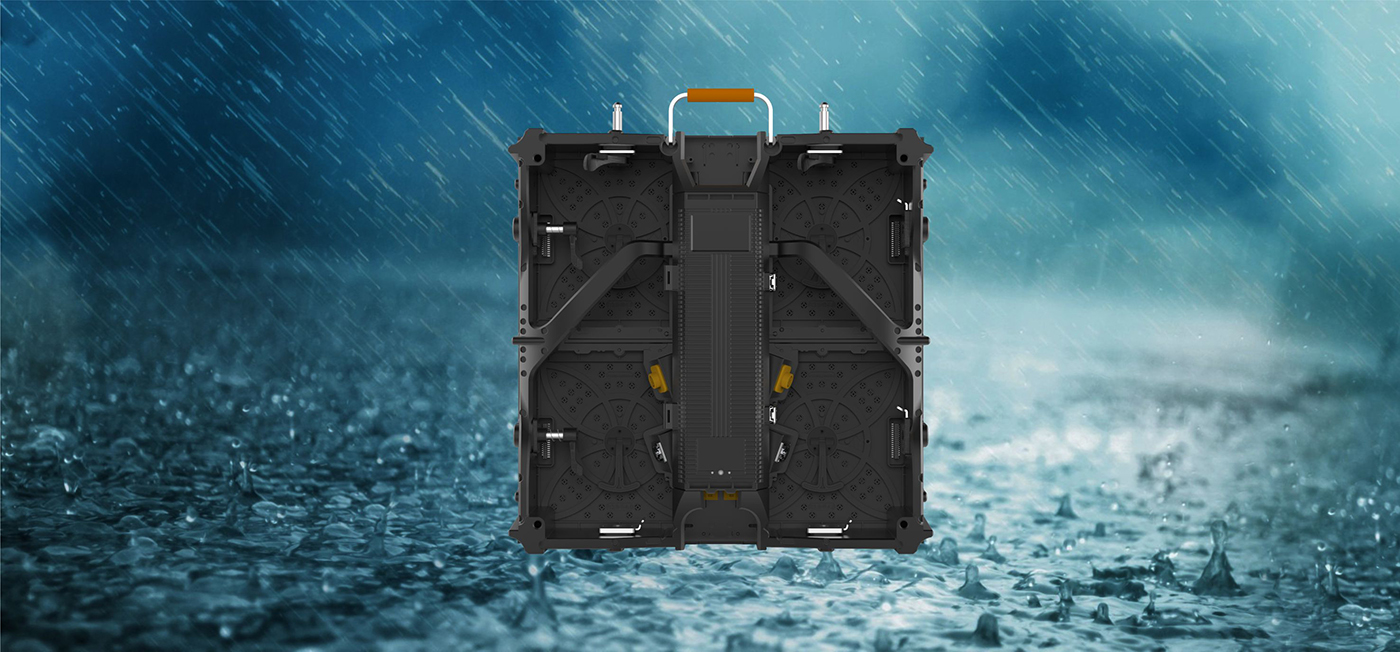 More models for your more needs, please choose your favorite one...


| | | | | | |
| --- | --- | --- | --- | --- | --- |
| Product Name | R2.6 PRO | R2.9 PRO | R3.9 PRO | R3.9T PRO | R4.8T PRO |
| Pixel Configuration | SMD2121 | SMD2121 | SMD2121 | SMD1921 | SMD2727 |
| Pixel Pitch(mm) | 2.6 | 2.9 | 3.9 | 3.9 | 4.8 |
| Pixel matrix per panel | 192x192 | 168x168/168x336 | 128x128/128x256 | 128x128/128x256 | 104x104/104x208 |
| Cabinet Dimensions(mm) | 500x500x85 | 500x500x85/500x1000x85 | 500x500x85/500x1000x85 | 500x500x85/500x1000x85 | 500x500x85/500x1000x85 |
| Transparency Rate | \ | \ | \ | \ | \ |
| Refresh Rate(Hz) | 1920/3840 | 1920/3840 | 1920/3840 | 1920/3840 | 1920/3840 |
| Drive Mode | 1/32 | 1/28 | 1/16 | 1/16 | 1/13 |
| Brightness (nits) | 800-1000 | 800-1000 | 800-1000 | 3000-5000 | 3000-4500 |
| Horizontal / Vertical Viewing Angle | 160/160 | 160/160 | 160/160 | 160/160 | 160/160 |
| AC Input Power Maximum/Average | 600/200 | 600/200 | 650/217 | 650/217 | 650/217 |
Kingaurora will serve you wholeheartedly
An email will be the beginning of a good project