Rainbow R PRO Series一R3.9T PRO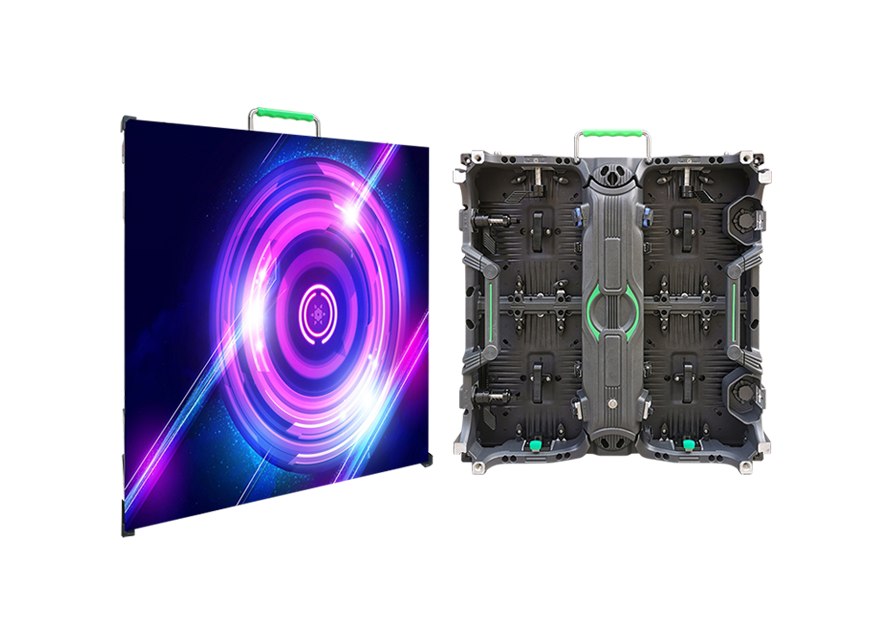 Indoor and outdoor different Pixel modules can share the cabinets and power box.

Power box modular design can be quickly plugged.

Curved Cabinet Design
Meet different Shapes and Radians needs
The straight cabinet and arc lock cabinet can be combined with each other

Low Brightness & High Gray Grade
Perfect gray-scale at low brightness ; Colorful layering and saturation ; Delicate display and vivid image present you a real world ; Free from eye strain with long-time watching.

Front And Rear Maintenance
Freely chose front or rear access , make it more flexible and quicker.

The box corners design can flip the corners to avoid Lamps touch the ground,
effectively achieve handling and safety Protection of the lamp beads during the installation process.

More models for your more needs, please choose your favorite one...


| | | | | | | |
| --- | --- | --- | --- | --- | --- | --- |
| Product Name | R2.6 PRO | R2.9 PRO | R2.9T PRO | R3.9 PRO | R3.9T PRO | R4.8T PRO |
| Pixel Configuration | SMD1515 | SMD2121 | SMD1516 | SMD2121 | SMD1921 | SMD1921 |
| Pixel Pitch(mm) | 2.6 | 2.9 | 2.9 | 3.9 | 3.9 | 4.8 |
| Pixel matrix per panel | 192x192 | 168x168 | 168x168 | 128x128 | 128x128 | 104x104 |
| Cabinet Dimensions(mm) | 500x500x84 | 500x500x84 | 500x500x84 | 500x500x84 | 500x500x84 | 500x500x84 |
| Transparency Rate | \ | \ | \ | \ | \ | \ |
| Refresh Rate(Hz) | 3840 | 3840 | 3840 | 3840 | 3840 | 3840 |
| Drive Mode | 1/32 | 1/28 | 1/28 | 1/16 | 1/16 | 1/13 |
| Brightness (nits) | 800-1000 | 800-1000 | 4000-4500 | 800-1000 | 4000-4500 | 4000-4500 |
| Horizontal / Vertical Viewing Angle | 140/140 | 140/140 | 140/140 | 140/140 | 140/140 | 140/140 |
| AC Input Power Maximum/Average | 530/180 | 530/180 | 530/180 | 530/180 | 530/180 | 530/180 |
Kingaurora will serve you wholeheartedly
An email will be the beginning of a good project