Silver Shield Series一S10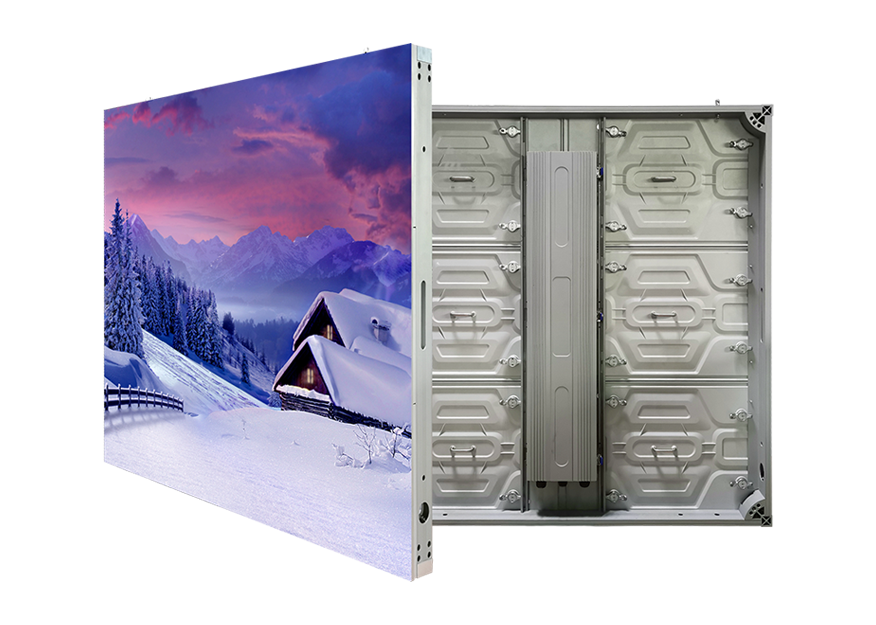 Simple and beautiful ,safe and stable
8000nits, even under the strong sunlight, the image still vivid and realistic.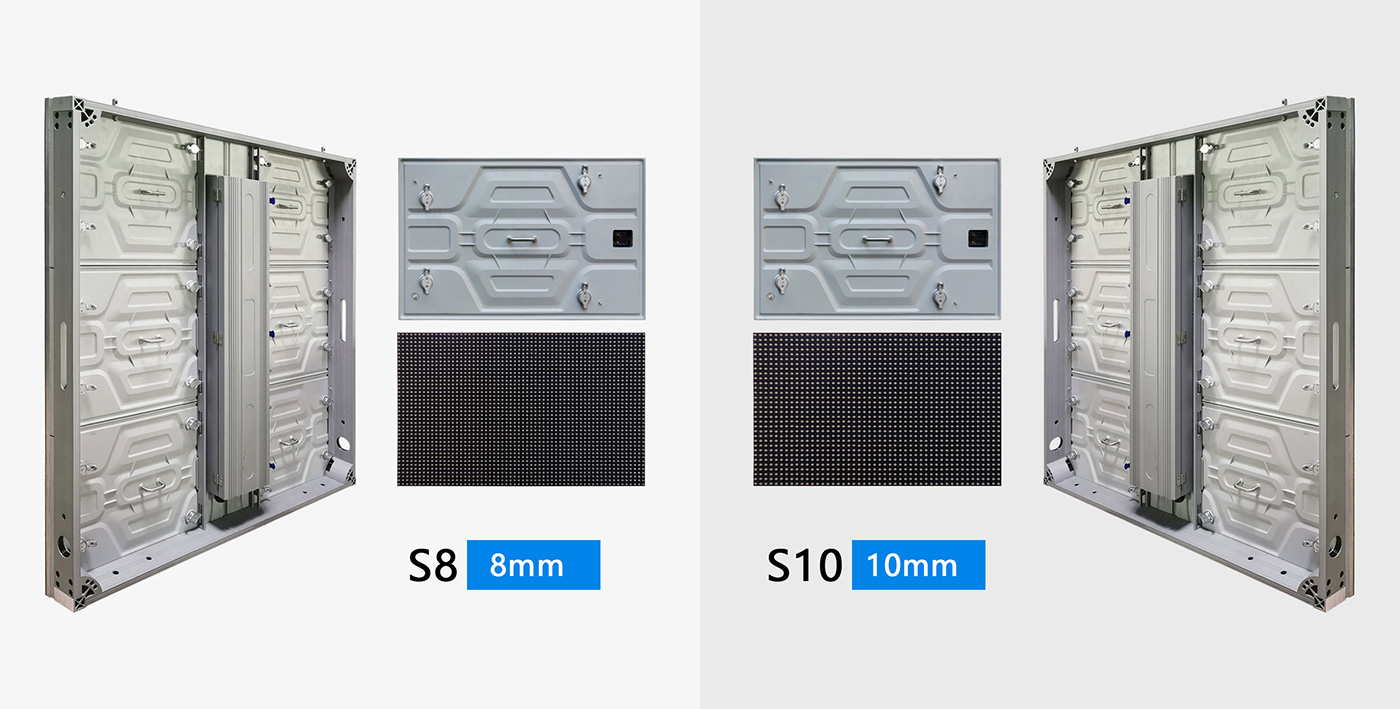 Aluminum frame, only 32kg/ ㎡ ,95mm thickness, greatly reduce the load-bearing.
Requirements on buildings and steel structures, make the building more simple and beautiful.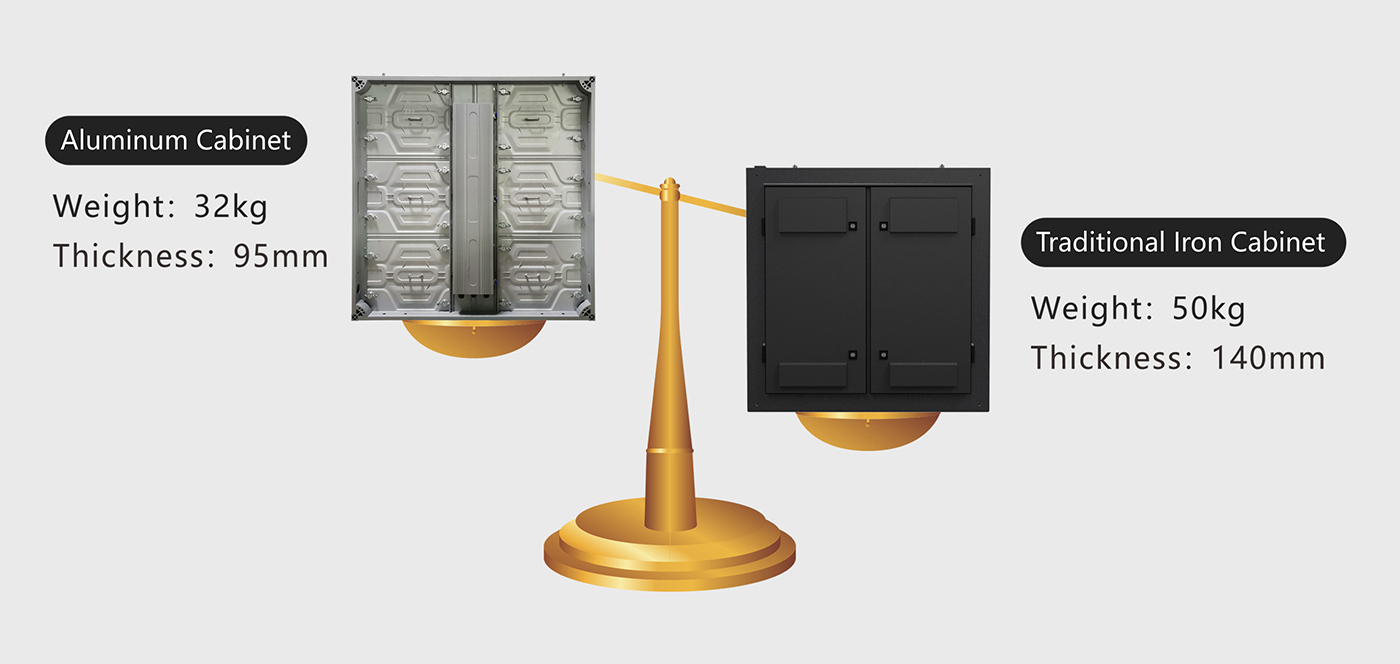 safe & stable
Cabinet and the module are both made of aluminum.
Fire resistanceand retardant , high temperature resistance, fast heat dissipation.
No fear of working in high temperature environments.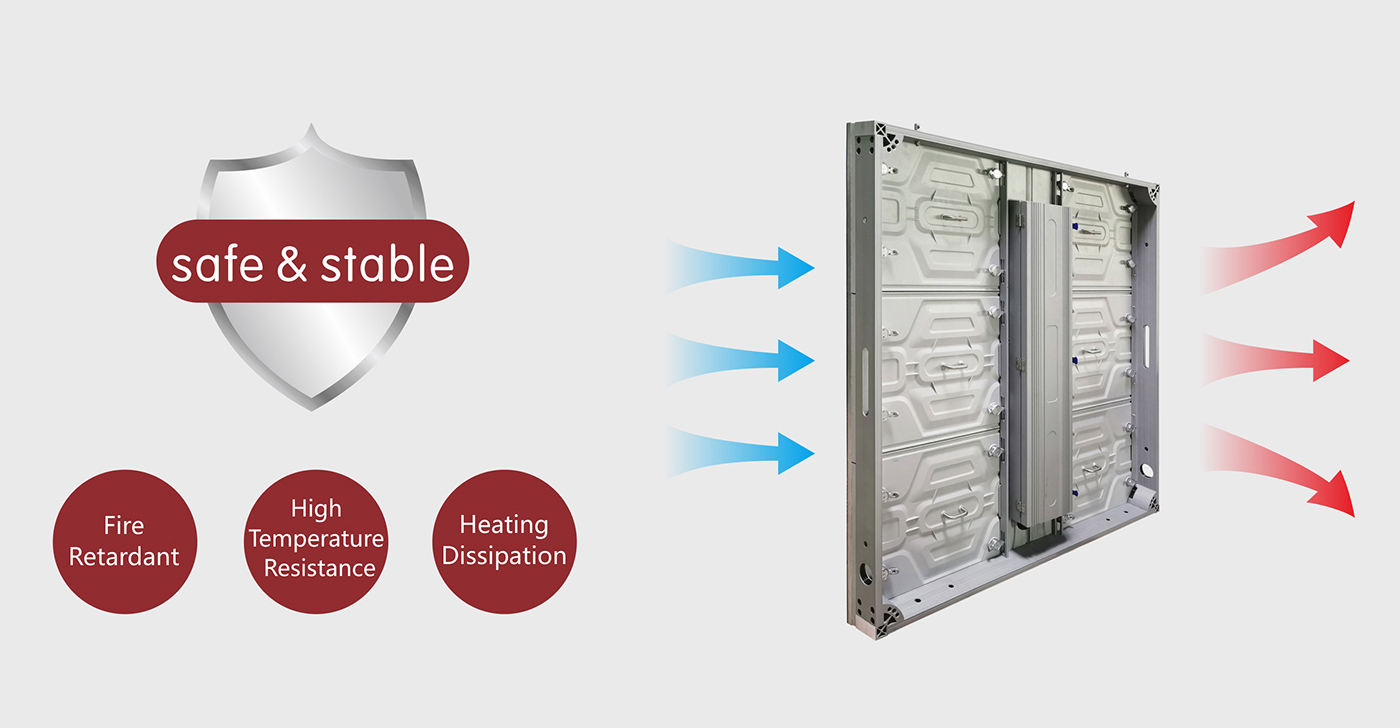 High Brightness & Energy-saving
Adapt to the environment with strong outdoor sunlight.

Fully enclosed die-casting module design, High Protection.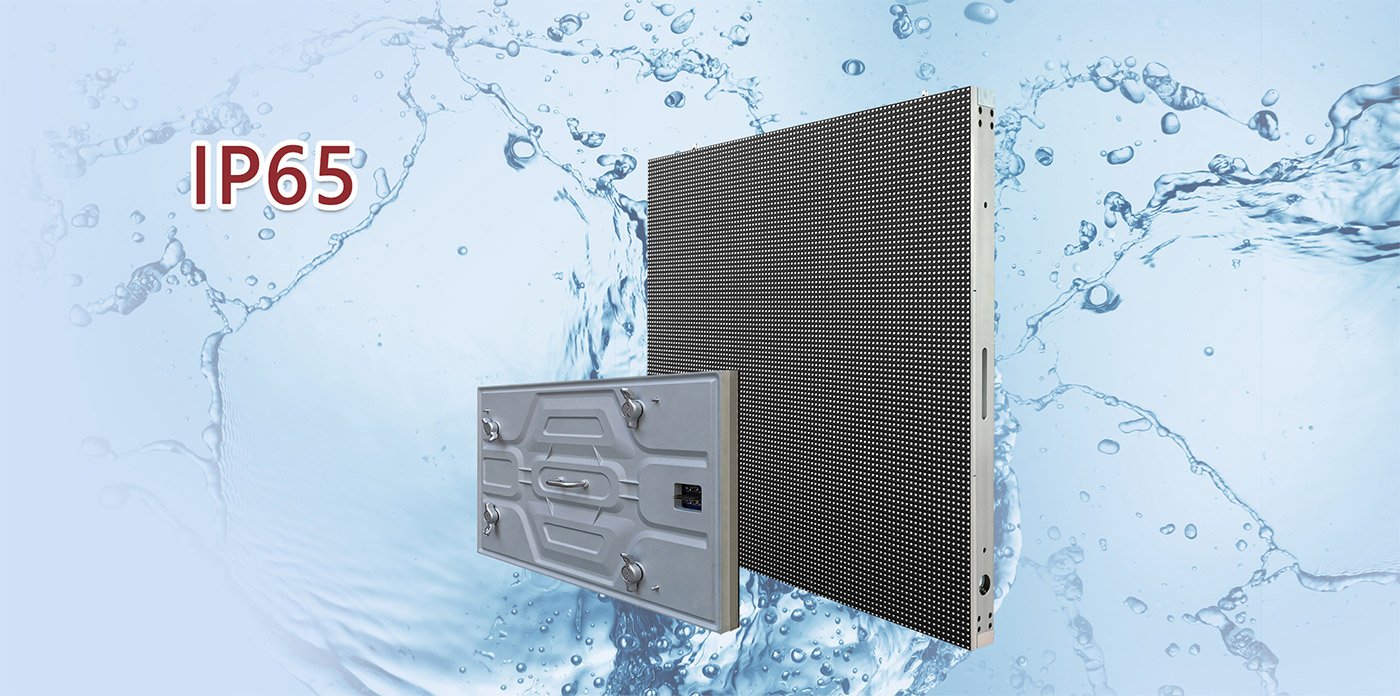 Front and Rear Maintanence.
Quick lock make module installation and dismount more easy.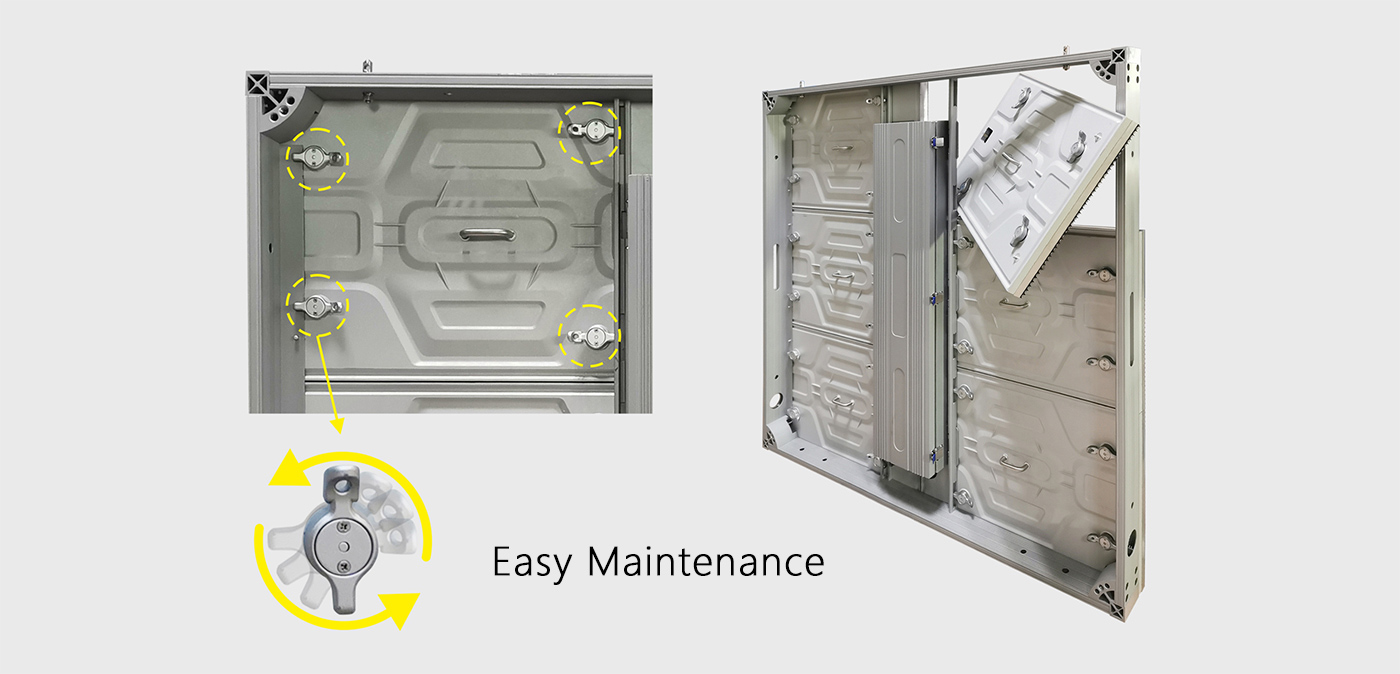 More models for your more needs, please choose your favorite one...


| | | |
| --- | --- | --- |
| Product Name | S8 | S10 |
| Pixel Configuration | DIP570 | DIP570 |
| Pixel Pitch(mm) | 8 | 10 |
| Pixel matrix per panel | 120x120 | 96x96 |
| Cabinet Dimensions(mm) | 960x960x95 | 960x960x95 |
| Transparency Rate | / | / |
| Refresh Rate(Hz) | 1920 | 1920 |
| Drive Mode | 1/5 | 1/4 |
| Brightness (nits) | 8000 | 8000 |
| Horizontal / Vertical Viewing Angle | 110/55 | 110/55 |
| AC Input Power Maximum/Average | 360/120 | 375/125 |
Kingaurora will serve you wholeheartedly
An email will be the beginning of a good project